Ductless Mini Split Installations Wyckoff NJ | Top Cooling Systems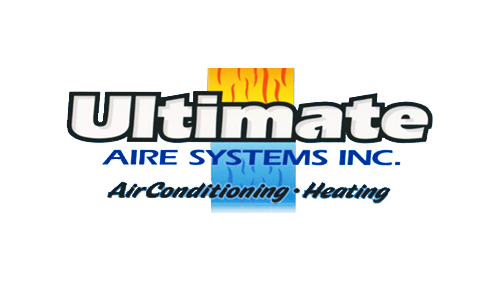 Are you conserving a mini-split air conditioning system for your home? There are so many HVAC split units that it may overwhelm you, and you may have some questions about picking the best system to fit your needs. Since there are differences between traditional units and split units, it is best to trust your split-unit issues to the experts. Our Ultimate Aire Systems team knows ductless systems inside and out.
With our high-quality models and efficient installations, our experts can ensure that you and your family will be comfortable indoors without breaking the bank. We have 34 years of experience in cooling and heating solutions. Our technicians believe in explaining everything to the customer so that they can make the most informed decision possible. This also helps in creating a strong relationship between the professional and customer that is based on honesty and trust.
Our staff works with high-quality HVAC units and provides the best possible services to make the most out of your investment. With advanced training and skills, our team has the knowledge and skills needed to recommend the most suitable unit for your home depending on your local weather conditions and your individual needs.
Trusted Ductless Air Conditioner Installers Near You
Opting for a split system may be an ideal alternative to choosing a central cooling system. However, these ductless units require special installation and maintenance from qualified professionals. Below are some vital things to keep in mind when considering ductless air conditioning installers near you.
Technical Knowledge: Make sure you contact professionals who have the specific training and knowledge needed to install these independent units. Be sure to ask your questions and clear any doubts before installation so that you aren't hit with any surprises. Also, check the SEER and HSPF ratings in order to choose the most efficient unit. You can choose between various through-the-wall packaged terminal air conditioners and duct-free units to fit your home's needs.
Circulation Expertise: For a mini-split unit to work efficiently, you will need a system with ample airflow. This type of system will maintain the temperature indoors in the most efficient manner.

Affordable and Transparent Pricing: Instead of investing a big sum of money in a large HVAC system, you may be saving money with these independent cooling systems. They are low in energy consumption and come with a clear price estimate. These will keep your home comfortable at a price that won't hurt your wallet.

Our Ultimate Aire Systems staff has the technical knowledge to install these units successfully. Moreover, we have years of experience to determine the best model for maximum efficiency. We pride ourselves in our highly-qualified, NATE-certified technicians who work efficiently to deliver unbeatable services around the clock.
Need To Get Your Ductless Air Conditioning Installed? Call Today!
We believe in hard work and integrity. Our main goal is to deliver customer satisfaction and affordable services that fit your individual needs. Our team is dedicated to providing the best services from start to finish. We do things right the first time so that you don't need to go through the hassle and wasted money of multiple repairs. Give us a call today for a consultation, repair, or maintenance of your air conditioning systems.