Wyckoff NJ AC Installation | Trusted Cooling System Replacements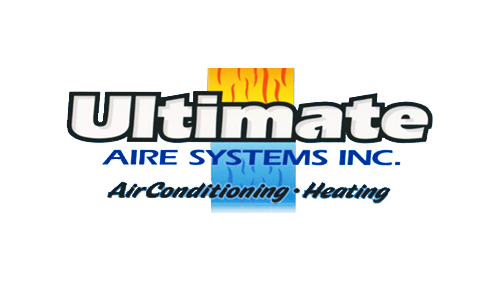 Years ago, air conditioning was considered a luxury. Now it is a necessity. When temperatures create hot, sticky, air and can rise to over 90 degrees, we understand how unbearable it is to be without air conditioning. Normal wear and tear or sudden system breakdowns in the middle of a heat wave can create an urgent situation. There is nothing worse than feeling uncomfortable, not to mention that it is dangerous and unhealthy. A new Carrier air conditioning system will prevent those nights where it is impossible to sleep or to go about your day. Who can you turn to, and who can you trust?
Before finding Jeffrey Clapp and the Ultimate Aire Systems team, customers who have poured money into their older systems, turn to us - time and time again - as their trusted air conditioning experts. Ultimate Aire Systems offers a complimentary estimate appointment with an installation expert to give you the proper recommendations for your home.
Our professional diagnosis will determine if it is wise to pay for another "temporary fix" or invest in a brand new Carrier air conditioning system. You can trust our expert technicians to advise you of your options, and when it is finally time to replace it, we offer special financing promotions to ease your mind of this unexpected financial burden. Call our Customer Care Team for a convenient appointment. Jeff and the Ultimate team are ready to help you when you need them!
if your AC is more than 10 years old, and especially if it contains R22 refrigerant, you should start considering replacing your old, inefficient system with a new high efficiency Carrier system, containing environmentally friendly Puron (R410A) refrigerant: Safe for you, and safe for the environment. Here are some common signs you should invest in a new system:
Your system contains R22 refrigerant
Your system had refrigerant added, system leaks
There is ice forming on the system on the hottest days
You have spent money on more than one repair during a season
Your home temperature is much higher than the setting
You have very high electric bills
Your system is extremely noisy
Your circuit breaker keeps tripping
Investing in a new Carrier high efficiency air conditioning system will save you money on your electric bills, and provide a crisp, cool environment using Puron. If you have an R22 system and need more information on changing to a new Puron system, no worries! Give us a call and speak to our experts. Our staff is highly trained, our technicians are NATE certified and provide quality installations using the most state-of-the-art energy efficient products in the industry.
They are out there every day providing customers with a comfortable home environment. Since 1987, Jeff and the team have an unsurpassed reputation with Carrier and in the industry. We are the HVAC experts you can trust and turn to. Ultimate Aire Systems - Quality Installations. Expert Service. Every Time.
Air Conditioner Installs and Replacements You Can Trust
When your next home project is upgrading and replacing your air conditioning system, there are so many choices of companies and brands out there. Who can you trust and depend on? Since 1987, Jeffrey Clapp and the Ultimate Aire Systems team have been dedicated to providing quality installations, unsurpassed service, and reliability. Together with Carrier, as a Factory Authorized Dealer, we will bring you the best in high efficiency air conditioning products. Our NATE certified technicians are specialists in equipment replacement, custom duct fabrication and installation.
How Clean Is Your Indoor Air? Going hand in hand with a new air conditioning system is considering the quality and condition of your indoor air. Perhaps you or your family members suffer from allergies, asthma, or have pet odors. Worried about mold and viruses? Now is the time to install a high quality air purifier such as the Carrier Gapa air purifier or a Reme Halo LED air purification system. Let us talk with you about the benefits of these extra levels of protection for clean, fresh, breathable air, and more importantly, peace of mind.
On a budget? Ultimate Aire Systems will provide you with affordable options for every budget. And, we offer 100% financing,with special financing promotions through Synchrony Financial (with credit approval). You can trust Jeff and our team to handle any HVAC need you have. Ultimate Aire Systems - Quality. Integrity. Trust.
Need Your Air Conditioning Installed or Replaced? Call Our Team!
Responsive. Honest. Dependable. Experts. These are some of the descriptions used by our customers when describing their satisfaction in having Ultimate Aire Systems repair their AC systems. Jeffrey Clapp, owner, has over 40 years experience and an unsurpassed reputation in the HVAC industry and with Carrier as a Factory Authorized Dealer owner. Jeff and his technicians are seasoned professionals who have long tenure with the company, and hold their own HVAC industry certifications within their own careers. Having your AC system repaired or installed by technicians employed by a Carrier Factory Authorized Dealer means that they have also met stringent training and certification requirements by both Carrier and Ultimate Aire Systems. They are simply the best in the industry!.
Searching for the right HVAC company can be both overwhelming and exhausting when your system suddenly fails. We are the right HVAC company! Who can you trust? Who will call you back, or not? Over the years, we have worked hard to earn our customers' trust. Honesty and integrity are interwoven in all that we do. Here at Ultimate Aire Systems, you can rest easy knowing that our Customer Care Team and experienced NATE certified technicians are available 7 days a week to respond to your immediate AC repair needs. As a Carrier Factory Authorized Dealer, not only are our outstanding service technicians experts in Carrier products from service to installation, but are also experts in working with all brands of air conditioning and heating systems. Also, as a Carrier Factory Authorized Dealer, we use Original Equipment Manufacturer (OEM) quality parts.
If your diagnostic service call requires a repair, you will be informed of the correct diagnosis and repair cost upfront, prior to the work being performed. If the service call results in the need for a new AC system, we will recommend several Carrier options based upon your needs and your budget. We will educate you about the features and benefits of high efficiency Carrier AC systems using environmentally friendly Puron refrigerant, and other products you may be interested in. Suffer from allergies or asthma? Have pets? Perhaps you have a need for Indoor Air Quality products such as upgraded air cleaners or virus protection air purifiers, in demand during these trying times.
Whatever your need is, we can recommend an affordable solution. If we can repair your AC system, but your existing system is old, inefficient, and contains R22 phased out refrigerant, be sure to ask our technician for a complimentary estimate during your service appointment for AC system upgrades. Please contact us online or call to request service today! Ultimate Aire Systems - Service and Expertise You Can Take Comfort in.