Savings Available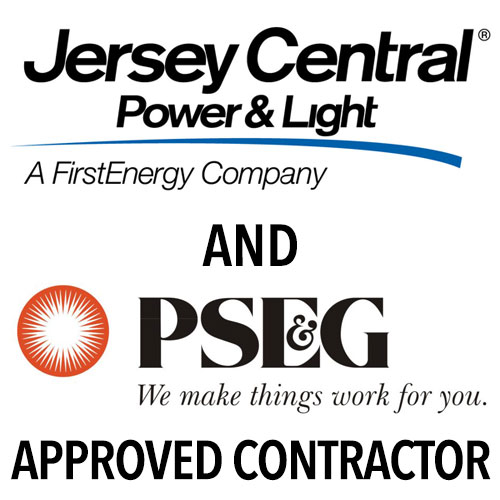 Utility Company Instant Rebates & 0% Interest On-Bill Repayment Financing.
With qualifying purchase and program approval. Terms Apply.
Learn More
ITS TIME FOR HEATING MAINTENANCE
For your gas fired furnace or boiler - Call now for appointment!
Request Service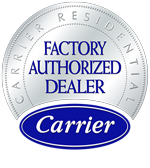 Quality Installations. Expert Service. Every Time.
Service & Installation Expertise You Can Take Comfort In
With over 35 years in the heating and cooling industry, Jeffrey Clapp, owner of Ultimate Aire Systems, your Carrier Factory Authorized Dealer, and his staff are dedicated to providing quality installations, unsurpassed service, and reliability. Together with Carrier, we will bring you the best in high-efficiency Carrier products. From high-efficiency heating and air conditioning systems using Puron refrigerant to Indoor Air Quality Products such as air cleaners and humidifiers for a fresh, clean environment, we have an affordable solution for every home and business.
Over the years, we have worked hard to earn your trust. Here at Ultimate Aire Systems, you can rest easy knowing we are available 7 days a week. Our NATE certified technicians are pleased to provide you with expert emergency repairs, new equipment installations, and complete service plans to keep your systems operating at peak efficiency. And be sure to ask for a free estimate on top quality Carrier equipment.
During COVID-19, we are all in this together.
We stand committed to you and remain dedicated to serving you throughout this crisis.
Please let us know how we can serve you and thank you for placing your trust in Ultimate Aire Systems.
We're proud to provide the most responsive & professional service in the industry.
Ultimate Aire Systems of Ridgewood
45 N Broad St. Ridgewood NJ, 07450
(973) 352-0097
Areas of Ridgewood, NJ We Serve:
07450, 07451
Find Us Here:
Ultimate Aire Systems of Ridgewood
45 N Broad St. Ridgewood NJ, 07450
(973) 352-0097
Ridgewood NJ AC & Furnace Repair | Trusted HVAC Service


When it comes to comfort homeowners rely heavily on their HVAC system to provide a nice, cool home during the hot summer months and a warm, cozy home during the cold winter months. Living in the Northeast we do experience extreme weather conditions from both the hot and cold seasons. Your system under heavy stress may breakdown at the worst time. Having a reliable AC repair and maintenance company by your side is more important than ever. Don't get stuck during a heat wave having to wait days for a repair, or even worse no heat during freezing temperatures. Having a strong relationship with an HVAC company puts you in the driver seat and prevents such occurrences from happening.

Since 1987 Jeffery Clapp and the team at Ultimate Aire Systems have been providing professional and reliable service to all their customers especially on the hottest and coldest days. Have peace of mind knowing that when an emergency breakdown occurs, we will be there to support and provide the best possible solution for your needs.

Even top of the line equipment can be subject to breakdowns and is only as good as the company that installs it. Many system failures in the industry are due to a poor or improper installation. Choosing the right HVAC company is the most important decision when considering a new HVAC system. With over decades of experience, Ultimate Aire Systems has been designing HVAC systems for all types of applications. Our in-house sheet metal shop and team of experienced professionals have been producing and installing HVAC systems for all types of projects including new construction as well as older retrofits.

In order to prevent mechanical failures, maintaining your system should be a regularly scheduled service. Again, even the best brands in the industry require maintenance. Not only to keep valid warranties with the manufacturer but for preventative measures as well. Avoid costly repairs and unexpected breakdowns while knowing your system is ready for each upcoming season. Our NATE certified technicians at Ultimate Aire Systems have been fully trained to offer the most comprehensive and complete maintenance service in the industry. We don't just offer a tune-up to get us in the door and upsell via an "a la carte" menu of services. We give you a complete list of services upfront for a one-time fee to be fully transparent with our customers. There are no hidden fees or additional costs when you sign up for our preventative maintenance plan. Please call us today to ensure your system is operating at peak performance and avoid any future issues that may arise.

So, whether you want to get a new AC fixed, repaired, installed or maintained, you can contact us without hesitation!

Ridgewood NJ
Need Your Air Conditioner or Furnace Fixed? Call Our HVAC Pros!


As mentioned before when a heat wave or cold spell hits, your AC or furnace better be working right. But what if your air conditioning or heating system betrays you right when you need it most? Just give Ultimate Aire Systems a call, and we will take care of any issues. In addition to top notch AC and furnace services, we also offer the following:

1. Installation, Repair, and Maintenance services; 2. Free in-home consultation with a knowledgeable HVAC specialist; 3. Thorough inspection of your home for the best professional recommendation; 4. Full warranty on all provided equipment; and 5. Financing available with approved credit on qualifying purchases.
Get Your Air Conditioning or Heating Repaired ASAP | Call Today!


We believe that integrity and trust are very important in establishing a great relationship. As we incorporate these values into our business every day, we take great care of both our employees and our customers. We make sure that we are reliable and deliver the best service and solutions to our customers, every time.

Since 1987, we've earned countless positive customer reviews who are happy to refer Ultimate Aire Systems for all HVAC needs. Our top-notch Customer Care Team, plus our unbeatable technical services make us the premier HVAC experts in the area.

Need AC or heating service? Get in touch with us today, and we'll take care of you and your HVAC needs!