How To Keep You and Your Family Warm For The Holidays and Winter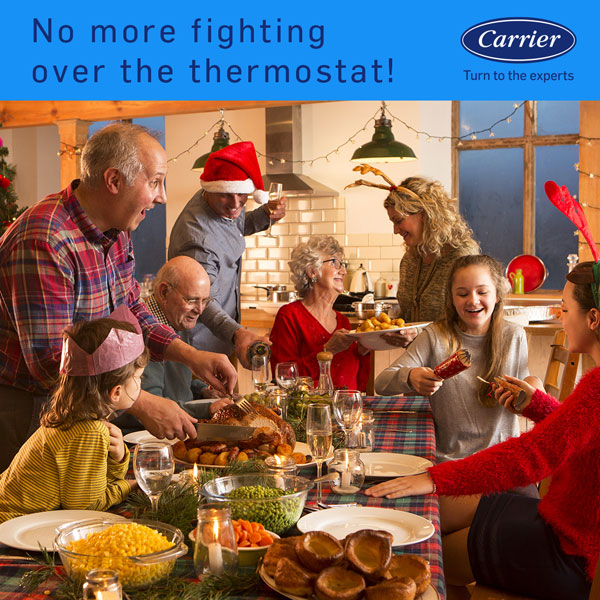 December 27, 2021
We know how special this time of the year is for you and your family. It's the time of giving and spending time with your family and loved ones.
When you're Home for the Holiday and Winter Season, you want to make sure that your loved ones are warm and comfortable, and breathing clean air.
Here are the steps you can do to achieve that.
Consider purchasing the award winning Reme Halo LED: it's the best Indoor Air Quality (IAQ) products on the market. It is the first LED in-duct, whole home air purification system that is both mercury free and zero ozone compliant. It helps fights all viruses while purifying the air. Please feel free to click on the following link to learn more about the Reme Halo LED. https://www.ultimateaire.com/products/rgf-air-purifiers/
Get a smart thermostat: For the next few months, we'll all have to deal with temperatures that are at or below freezing. While you're at work or at a store, you can program your smart thermostat with your smartphone. This will ensure that you come home to a warm and comfortable climate. Click on the following link to view the thermostats we offer. https://www.ultimateaire.com/products/thermostats/.
Make sure you get your yearly maintenance on your heating system. As you may already know we offer Start Up Service Plans where we provide maintenance for both your heating and cooling system. If you've already signed up for our service plan, please make sure that you've contacted our Customer Care team to schedule your yearly maintenance. If you haven't signed up for our Start Up Service Plan, please click on the following link to learn more about it https://www.ultimateaire.com/services/preventive-maintenance/.