Keep Your Air Clean and Warm During Cool Months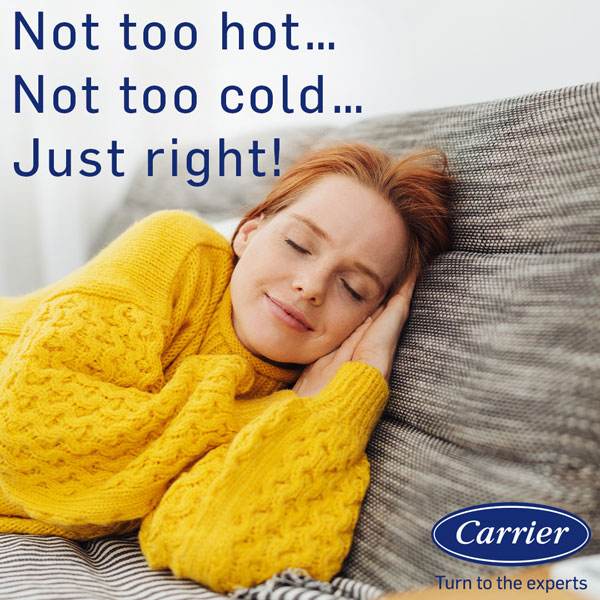 November 11, 2021

Why is it important to make sure you have clean air in your home?
Did you know we spend 90% of our lives indoors? Did you also know that pollutants are 2 to 5 times more concentrated indoors than outdoors? That's why it's imperative you take the necessary steps to ensure that the air in your home is healthy and clean for you and your loved ones. Below are helpful steps to ensure your home is a healthy environment.
Change Your Air Filter Regularly
Just as getting an oil change is essential to your car's performance, changing your air filters are essential and crucial part to the HVAC system.
Depending on which air filter you have, you should change your air filters every 1-6 months.
Did you know that filters that are 1 inch thick only last 30-60 days? Whereas 4–5-inch media filters last up to 6 months.
It is important to maintain your filters to ensure peak performance during the cold months.
Below are the benefits of changing your air filter at the proper time.
Helps create clean and healthy air
Prevents damage to your HVAC system
Protects your home environment
Cost effective
Schedule maintenance to your HVAC system
We here at Ultimate Aire Systems offer Seasonal Startup Service Plans, where we provide a thorough inspection of your HVAC system. The inspection includes; checking the flue piping, check furnace controls, checking the heat exchanger, inducer motor, check gas valves, cleaning of the igniter in a furnace, and recommend/advise of the necessary equipment repairs, etc.
To find out all of the services we provide, please contact our Customer Care department at 973-834-8866, or click on the following link: https://www.ultimateaire.com/services/preventive-maintenance/.
Consider A Reme Halo In-Duct Air Purifier
Winter months are known for being very dry, and we stay indoors during these months for longer periods of time. We offer many IAQ solutions to prevent these issues.
The Reme Halo In-Duct Air Purifier is the next generation of indoor air quality that is capable of purifying every cubic inch of air that your central air conditioning system reaches. It reduces airborne and surface microbials, bacteria, viruses, mold, smoke, VOCs and particulates.
To learn more about the Remo Halo, click on the following link: https://www.ultimateaire.com/products/rgf-air-purifiers/.
Inquire About Air Cleaners
Air cleaners are another effective way to ensure that you have a clean home. Air cleaners remove bacteria, pollen, animal dander, and other pollutants that are as small as 0.001.
We off air cleaners that range from MERV 10 to MERV 15. MERV is an abbreviation for Minimum Efficiency Reporting Values. MERV rating tells you how effectively your filter traps small particles that you don't want to circulate through your home such as dust, pollen, mold, and other irritants. The higher the MERV rating, the more efficient the filter will be in trapping these airborne particles.
Consider getting a humidifier
Humidifiers add moisture to the air which is a great benefit, especially if someone has respiratory issues, allergies, bloody nose, irritated eyes or dry skin. We offer several different humidifiers that will help add comfort to your home. To view the humidifiers we offer, click on the following link: https://www.ultimateaire.com/products/humidifiers/.
Happy Thanksgiving
We would like to take this time to wish everyone a Happy Thanksgiving, and a Healthy and Happy Holiday season! We're thankful for our customers not just during this time of year, but all 365 days of the year. We consider our customers family, and if it wasn't for family, we would not be in business since 1987.
So, from the bottom of our hearts, we want to wish you and your loved ones, "Happy Thanksgiving!"